HARNESS Video Marketing Roadmap
The essential guide to designing, implementing, and managing a successful video marketing campaign.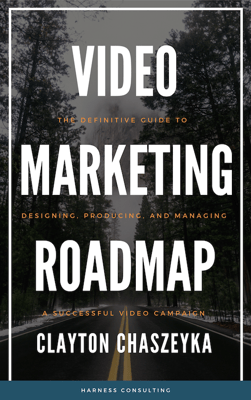 Video has become a absolutely essential part of any marketing campaign. Did you know that using video on your site makes it 50 times more likely to appear on the front page of Google? Video also can increase your email marketing click-through rates by as much as 300%. The best statistic: visitors that watch video on your site are 85% more likely to make a purchase!
Download this guide to learn more about how you can utilize video to consistently generate and nurture new leads.
What you will learn:
Essential equipment for video production
A fool-proof method for producing successful marketing videos
Best practices for distribution, analytics and measurements of success